What is Website Content? Definition and Its Importance
Content is King and Queen. By now, you must have heard this phrase thrown around on almost all online platforms.
In case you're wondering, this phrase stems back to Bill Gate's famous essay that he wrote in 1996. Here are his words:
"Content is where I expect much of the real money will be made on the internet."
And boy, was he right! Needless to say, he's now the king of wealth worldwide.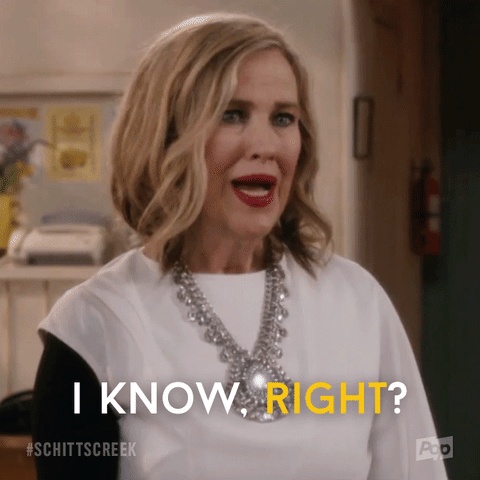 But what exactly does content mean? And how does it boost your digital presence? The short answer is that content is how online users find, visit, and share your website pages.
Read on to discover the long answer and see why content writers and content can be your best online assets.
What is Meant by Website Content?
Website content refers to the creative texts, visuals, and other elements in your web pages. It's your website's meat, without which the site remains to be just an empty skeleton.
Examples include text, data, e-mail messages, video files, audio, e-services, etc.
Types of Content That Run the World of Websites
Content components fall under two categories: Text and Media. Here's the ultimate guide to creating effective, crispy and killer website content.
Let's dive deeper into each of the categories:
1. Text
The text refers to the written content of your website page. When writing your textual content, be sure to follow the guidelines that make online reading a breeze. They include brief paragraphs, bullets, headers, and a generous white space after every paragraphs.
Also, spice up your content creation with helpful links to external and internal sources for readers to dive deeper. Remember to write your textual content with a global audience in mind if you're looking to reach more people. Finally, stay clear of plagiarism and grammatical mistakes at all costs.
Be sure your website provides a wide range of textual content:
About Us

Contact information

Hours of operation

Product descriptions

Helpful articles that guide your website visitors

Useful blog posts that make readers want to come back for more

Information about future events

Client testimonials

Press releases that announce initiatives, services, new products
2. Multimedia
Multimedia is any piece of content that isn't text (non-text content). These elements tend to be audio and visual content. Some examples include audio video, images, and animations.
Be sure to provide a wide range of these elements in your content management and marketing. But avoid upstaging the King. Your main focus should be pointing visitors to the primary purpose of your website.
Here are a few tips:
Animations
Avoid going overboard with your animation tactics. Unless the purpose of your social media posts or website is something like displaying animation services, stay within reasonable limits. That way, your animations' "wow factor" will add to the primary message instead of distracting visitors.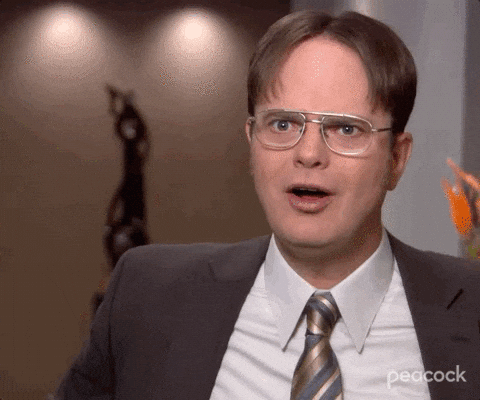 Images
Images are the most common visual content that marketers use to ignite far-reaching interest in digital marketing. But be sure to follow the same advice given above.
Feel free to go for free or premium stock images that you can easily find online. But if you're looking to give your visitors a unique experience and stand out from the pack, your best bet is to take unique photos or create images using graphic editors.
In everything you do, be sure your images are highly optimized for speed. Heavy image files can lead to a sluggish website and consequently poor user experience. No one (including Google) wants to wait for an image that takes ages to load or download.
Sound
You can embed this type of content in your website page so visitors can listen to it when they turn it on by clicking a link/button. While you can set the audio file to begin playing immediately after the visitor arrives, some users may not find it pleasant, especially if they can't turn it off.
Video
The use of videos is growing in leaps and bounds. But including a video that clicks right across various browsers can be challenging. You don't want to have an otherwise perfect page with a video that your visitors find hard to view.
How can you navigate this situation? The easiest way is to upload it to Vimeo or YouTube and embed the video's code on your page.
Why is High-Quality Website Content King?
Your website needs a strong king to establish, reinforce, and conquer more online territories. With high-quality content, you can:
1. Build and Cement Customer Trust
Recent research revealed that for more than 80% of buyers, brand trust contributes immensely to their buying decision. However, only a third of consumers trust their current brands. That looks like a lucrative chance for your brand, right?
A quality piece of content that provides substantial value helps you to build trust among your potential clients. Answer their questions, offer a solution to their pain points, guide them on doing something.
Over time, you'll come across as an authority in your industry, cement your digital presence, and attract more people and referrals. But remember to keep things simple and stay clear from jargon. The best content writers will help you bring out your prowess without appearing patronizing.
2. Boost SEO
Be sure your website ticks all the boxes, and Google will begin suggesting it to its users. Put real humans' needs first, and you'll start seeing promising Google Analytics results. One way is to ensure your site has a fast mobile version.
Many content-based and technical steps go into optimizing a website to rank highly in search results. One essential homework is to ensure you have high-quality website articles that laser-target keyword phrase on Google.
Sounds a breeze?
Well, not really.
Writing content for your SEO mission can be a minefield if you're unsure what you're doing. Keyword stuffing, poorly-crafted texts, and plagiarism are some of the common traps to avoid. More of these mistakes and the hawk-eyed Google will penalize your website away from the digital space.
Also, Google and other engines love websites that have fresh and up-to-date pieces of content. That's the reason serious brands value constant blogging that provide fresh experience for users.
3. Generate and Convert High-quality Leads
Hubspot revealed that 70% of online businesses and content marketers are pumping more investments in essential content marketing to bring in more opportunities. They've realized that effective content is like a magnet that draws people towards landing pages and directs them through the sales funnel to the final business goal.
That means reader-focused content creation process is what wins the race online. Be sure to speak to a laser-targeted audience in your digital space, address your readers' concerns, and cleverly shape a viable solution into an irresistible offer.
Let a Professional Copywriter Create Your Website Content
Content management and marketing is a crucial activity that you can't afford to postpone if you're looking to establish and cement your digital presence. But your plate is already too full to engage in the content creation process.
Why not let an experienced professional copywriter do the heavy lifting for you while you concentrate on the important aspect of your business? Hit me up today, and I'll be more than willing to assist!