Content Optimization Done Right: How To Create High-Quality Content That Search Engines Will Love
I have a little confession.
When I was a kid, I tried out different varieties of pizza just to satisfy my seemingly never-ending cravings for baked goods.
I'd faithfully save during autumn, winter, and fall. When summer set in, I'd spend all of my savings on pizza. Yes, every single penny.
Plain cheese pizza. Domino's Oreo pizza. Papa John's double bacon six cheese pizza. Trust me, there isn't a single flavor that my taste buds didn't experience back then. Heck, I'd even sacrifice bus fare just to walk to the neighboring town for a slice of pizza.
Well, as they say, everything good comes to an end. One day during one of my pizza-eating forays, I bit into a spoilt pizza. Yuck!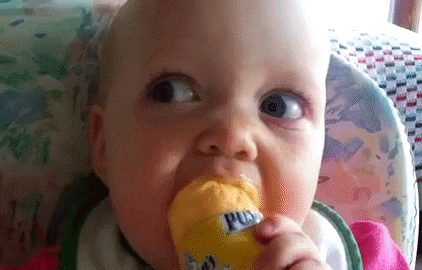 As you'd imagine, I spit it all out in total disgust. From then on out, my long-standing relationship with pizza came to a—day I say?—tragic end.
Does biting into spoilt pizza sound like a deal-breaker and outright disgusting to you? That's exactly how Google feels when you attempt to feed it with poorly-optimized website content.
The result? Your website's organic search rankings take a massive hit. Your bounce rate soars. Your conversion rates tank to unbelievable levels. In other words, your website's relationship with Google takes a tragic turn.
Every marketer knows that creating killer website content starts with a proper understanding of SEO (search engine optimization).
Luckily for you, I've done all the digging on your behalf, and below, I let you in on the secret sauce of creating SEO-optimized web content.
Looking Beneath the Hood: What, Exactly, Is Content Optimization?


Content optimization, or SEO optimization as some call it, is the process of making your website content more visible to people who are using Google, Bing, Yahoo, and other search engines to find your product or service.
It's more or less like you're tightening up the loose ends on any type of content in your content strategy. Adding this, removing that. Sprinkling in some SEO-friendly words, etching out a few others.
Content optimization is a never-ending cycle, but one that's capable of catapulting your brand to new heights of online visibility.
Here's the thing:
More than 7.5 million blog posts are published each day. To put that into context, that's well over 5208 posts churned out every minute. Insane, really.
With so much new online content being produced every minute, there's little chance for your content (and your brand) to stand out.
Besides, Google has tightened up its ranking algorithm to accommodate only the most authoritative and relevant results to the searches. Tough ride, huh?
So how do you create relevant content that ultimately ranks high on SERPs? No, you don't replicate the top-ranking piece of blog content in your domain. You don't fast and pray for 40 days in the wilderness to please the google gods.
Rather, you chart the road less taken. You put your blood, sweat, and tears into shelling out, valuable content. Nothing less.
But what really defines "SEO-optimized, relevant content"? The short answer is, it's hinged on a lot of factors. For the long answer, read on.
The Fantastic Four: Important Factors that Affect SEO Ranking
Is your content's spot on Google making you lose sleep for days on end?
Time to put all the page-15 blues behind you!
For a goodnight's sleep next time out, here are key SEO factors to have top-of-mind:
1. Site Security


If your website URL begins with HTTP and not HTTPS, you might as well forget about ever ranking top on Google.
Google loves site security. In fact, the world's most popular search engine started preaching the gospel of site security from as far back as 2014.
Having HTTPs encryption means that there's a secure connection between your website and its users. And Google loves that. So if you haven't already, add an SSL certificate to your URL ASAP!
2. Page Load Speed


There's something about speed, something delicately awesome. Why else would would people fill up a stadium (hey there, Bolt fans) just to watch a 10-second 100 meters race? Exactly my point.
To put it simply, potential customers will boycott your website (and its blog content entirely) if it's taking a lot of time to load. By a lot of time, I mean anything more than two seconds.
Here are a few ways to ramp up your website's page speed:
Avoid overusing plugins. 20 are more than enough.

Cut off any junk code. Ruthlessly.

Uninstall plugins that affect the front end of your site.
3. Mobile Responsiveness


Let me put this out there (no hard feelings):
If your site isn't optimized for mobile, you risk being needlessly under-ranked. I'm talking page 20, 57…1000.
Any sane business owner or marketing manager knows that any content past page 1 of Google is bad, bad news.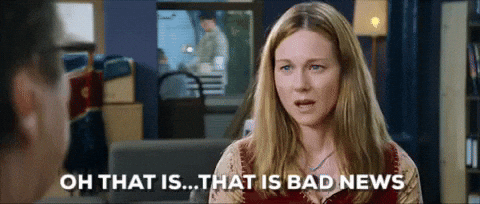 With a mobile-responsive site, your content will definitely rank higher. Optimize your content for mobile using these four power tips:
Have a site that automatically resizes to fit the device.

Ensure any essential content (think: C.T.A.s, page titles, etc.) isn't hidden by ads.

Tweak your C.T.A. button. Preferably, make it large for easy readability on small screens.

Incorporate accessible menus so your site is easy to scour.
3. Crawlability & Indexability


Search engines won't rank your site if they can't find it. Simple as that.
If you want Google and its siblings to review and actually rank your website content, allow them to crawl your site—corner to corner.
To enhance crawlability and indexability:
Submit sitemap to the search engine using Google Console.

Strengthen internal links.

Fix or redirect any broken links.

Regularly update and add new blog content. They didn't say "content is king" for nothing.

Avoid duplicating any content on your site. Maintain authenticity, no matter what.
Now that you know a bit about the basics of SEO ranking, let's shift gears and focus on the elephant in the room: how to optimize web content for SEO.
For those of you refiling their coffee cups, you have a minute or so. Tick-tock. Tick-tock. Settled? Alright. Let's dive right in.
How to Create Well-Optimized Content for SEO: 6 Tips for Success


Honestly, there are way too many tips to list on here. So to save your time and mine, I'll explore only the best ones (and yes, these tips are Google-approved).
1. Know Thy Audience Like the Back of Thy Hand


Imagine taking the stage as a stand-up comedian. The audience is eagerly waiting for you to say something, anything, that'll force them to burst with laughter. But at that moment, rather than telling a joke, you start reading the local weather report.
You'll be crazy to do that, right? Wouldn't be surprised if the crowd started hurling bottles at you.
That's why it's incredibly important to first understand your target audience.
Find out who your ideal buyer personas are. Explore their demographics, buying patterns, psychographics, and any other info that might help you know them better.
Here's the bottom line:
You might be channeling all your wit, charisma, and verve into your current content, but without buyer persona insight, very few people will click on it. Probably even zero.
2. Perform Thorough Competitor Research


Jack Ma once said, "You should learn from your competitor, but never copy. Copy and you die."
That's exactly my point—learn from your competitors. Research their content marketing tactics, poke around their blog, explore their strengths and weakness, dive into their social media marketing strategies… just do whatever it takes.
You don't have to break your back with competitor research, though. Simply key in your seed/primary keyword into Google and check the top 4-5 competitors.
While at it, keep an eye on the following things:
E.A.T. (short for Expertise, Authority, Trustworthiness)

Word count of the posts

Number of internal links and backlinks

Freshness of the content

Domain Authority (DA), Page Authority (P.A.), and Trust Flow (T.F.)

Thoroughness and quality of the content

Number of social shares
Once you've got a good grasp of these metrics, it becomes a tad bit easier to optimize your content strategy.
3. For Each Piece of Content, Settle for No Less than 2000 Words
All of us have had a magic number at some point in our lives. In my case, I've always believed that the number 3 holds a lot of deep promise. I mean, why would I be born on 3/3 and yet be the third born?
Google has its magic number, too. And that's 2000.
Fix up your content pieces to be at least 2000 words (blogs in particular). This way, you'll have a pretty good chance to rank high on search engines.
In fact, as one study recently shown, the average length of a first-page search result on Google is between 2000 and 2416 words. Coincidence? I think not.
Just don't overdo it. For each lengthy piece on your website, make sure that it's sliced into manageable chunks. Sprinkle in a few bullet points here, some lists there. This way, you'll avoid the dreaded "wall of text."
4. Focus on a Maximum of Two Long-Tail Keywords


Aah, long-tail keywords. A decade ago, they didn't hold any water. Today? Well, today, long-tail keywords have overtaken their short-tail counterparts in the SEO ranking realm.
Here's the thing:
Long-tail keywords are effective when creating well-optimized web content, but only if you use them sparingly. Two are enough. One? Even better.
Having too many long-tail keywords is actually "keyword stuffing." Not my words, Google's. Any attempt to use more than two long-tail keywords will send your content tumbling to the bottom of the ranking pile.
Now you're asking, "How long is too long?"
Ideally, long-tail keywords should range between 6 and 8 words. Notice when I used the long-tail keyword "How to optimize website content for SEO"? Now that's a good one. A perfectly balanced, well-worded keyword. 7 words, to be exact.
One more thing…
Long-tail keywords have been known to attract the right kind of traffic—visitors who convert.
These people will read your entire post, word for word. They'll subtly chuckle at every one of your lame jokes. They'll even marvel at your grasp of the Queen's language. And at the end of it all, they'll click on that BUY NOW button.
Pretty awesome, huh?
5. Weed Out All Outdated, Decayed, or Otherwise Irrelevant Content


You wouldn't keep a shoe that you wore five years ago, right? Similarly, don't keep around a piece of content that has outlived its usefulness.
Here's why:
You've probably stopped promoting the older content. And that means lost links.

Your industry is witnessing new updates every now and then. Chances are, you haven't included them in your older content.

Your competitors are frequently churning out fresh content.
What should you do instead?
Swap any irrelevant or outdated images with new ones.

Rewrite your blogs' intro and conclusion sections, carefully weaving in the primary keyword phrase.

Clean up any weak sections. Replace them with high-quality content.

Replace all older examples with fresh ones.

Flesh out every piece content to its fullness. Make sure your content is up to par in terms of comprehensiveness, uniqueness, accuracy, and relevance.
In the grand scheme of things, optimizing for content decay puts your content where it deserves to be: at the very top of Google rankings!
6. Less Talk, More Action


I know this sounds a little too generic, but hear me out.
Behind every well-optimized digital content is a marketer or business owner who's willing to put aside all the sideshows, the mambo-jambos, previous disappointments, and actually get to work.
By getting to work, I mean making your content as SEO-friendly as it could possibly be.
Follow these SEO best-practices and your content will be ranking top of Google in no time:
Add a descriptive alt text to every visual content on your website

Include a relevant, well-expounded meta description

Write a catchy, show-stopping title (like mine, wink). Elements of a catchy title include power, uncommon, emotional, and common words. Mix them up creatively.

Weave in an enticing call to action (C.T.A.)

Limit topic tags

Include user-friendly URL structures

Use a relevant keyword, related phrases, and synonyms to improve keyword relevancy score. Again, don't overdo it.

Conduct a thorough content audit every three months to give yourself time to respond and adapt to changing user needs.
That's it. My job is done. But before I go, I'd like to leave you with these 4 content creation tools. Your SEO optimization journey is about to become a whole lot easier.
Content Creation Tools You Never Knew You Needed: The Best of the Bunch
Over to You
Phew. That was one heck of a ride. I hope you enjoyed it! (Can I hear a strong yes from the back?)
As you prep up for your upcoming content creation and optimization journey, I'd like to leave you with this quote from Guy Gavriel Kay:
"There are no wrong turnings. Only paths we had not known we were meant to walk."
It's only going to get better form here on out. Strive on.
That's A Lot of Work, an SEO Copywriter Can Help
There are like a thousand places out there to begin your journey to creating well-optimized web content, I believe I'm your best bet.
I've spent the past few years building and perfecting strategies sure to take your content from level C to level A. To me, it's your content marketing goals that matter the most, and I won't stop until I bring them to fruition.
Reach out to me today to learn how I can help you create outstanding, well-optimized website copy!